In 2018, soon after the launch of the PW-Sat2, our team started planning the next mission. Currently, over 20 students specializing in various engineering fields are working to get ready PW-Sat3 for launch in 2023.
Mission plan
The mission plan aims to test the following subsystems prepared by association members:
Cold-gas propulsion – A growing number of satellite constellations cause high demand for propulsion systems on the CubeSat market. Following the trend, our team designed butane propulsion with an additional heating chamber and membrane for phase separation. According to the mission plan, the device will perform orbit correction and deorbit maneuvers to address collision risk and space debris problems.
Attitude Determination and Control System (ADCS) – essential to effectively perform maneuvers with the cold-gas propulsion. We develop our own pointing algorithms including SIL/HIL solution basing on COTS components. We are also considering testing Earth Horizon Sensors based on the low-res IR matrixes as the secondary ADCS experiment.
Camera module to capture images of our planet. We will send them back to Earth in order to inspire even more people about engineering and space exploration.
HAM radio experiments – similarly to PW-Sat2 team, we also want to leave a positive mark among the HAM radio society. Besides making telemetry public, the team is working on implementing a transponder and various easter eggs to make interacting with the satellite interesting and fun.
Goals & Achievements
The PW-Sat initiative is first and foremost about student education. Members gather important experience from working on the advanced satellite projects and are given the opportunity to build and test innovative solutions. PW-Sat3 has received attention at many significant events, including the International Astronautical Congress and IEEE Aerospace Conference in Montana. We participated in 3 training sessions at the European Space Agency, and also presented our achievements at conferences such as the 3rd SSEA in Leicester. The project resulted in a number of interim papers, bachelor and master's theses. Students also participate in internships at companies related to the space sector.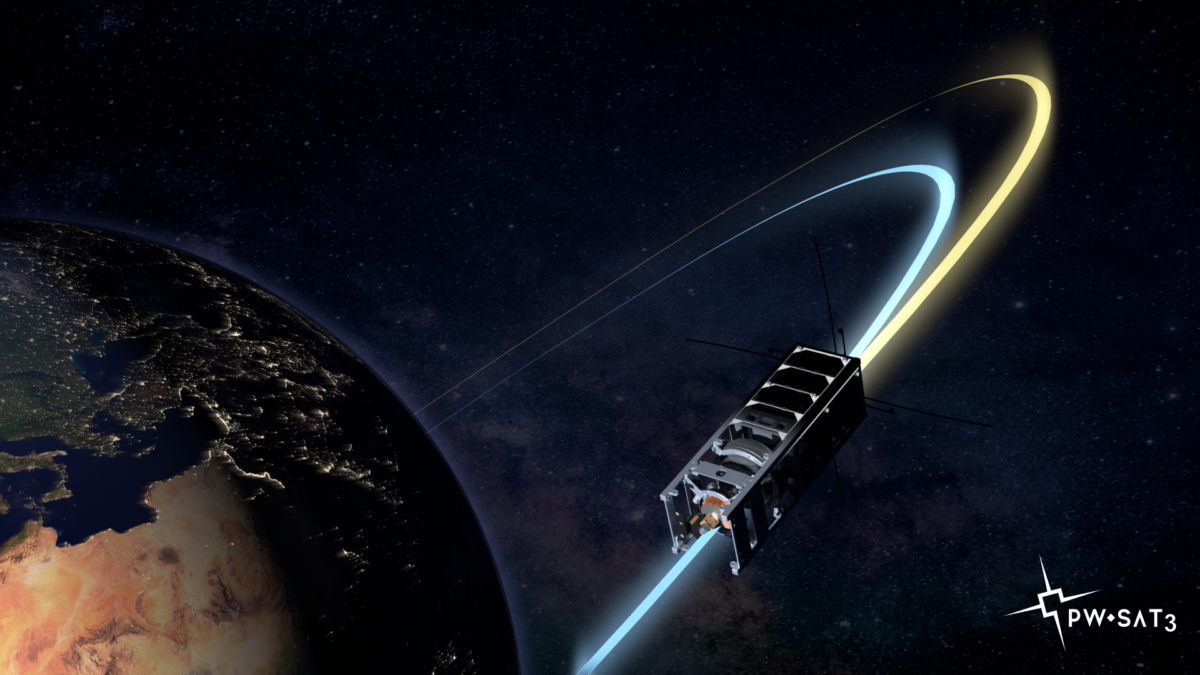 Krzysztof Karaś is the author of the project logo. We encourage you to use the materials in the Downloads (check Polish version as well) section and photos on Flickr.
For more information please contact kontakt@pw-sat.pl.